include("/home/sunday/www/includes/top.php"); ?>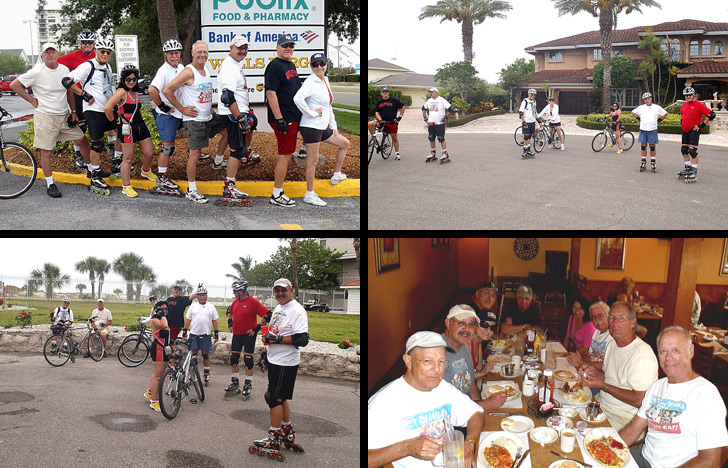 Clearwater Beach - Happy Mothers' Day!
Another Beautiful Day in Paradise. We had overcast skies, the temperature in the 70's and a fair breeze out of the SE. Absentees Roy, Steve G, Rob H and Doug W came. Doug brought a new bicycler, Joanna. Welcome all. We did pretty much our normal Clearwater Beach route except no one did the Clearwater Bridge. We did have an added attraction of a huge group of young women volleyball players practicing on Clearwater Beach. A lovely sight to see. Roy and Rick indicated we did 11.5 miles. We had 5 bicyclists.
We thought with a small group we might get into a restaurant on the beach. However after checking several out we didn't find any that weren't very busy or had good parking. Therefore we Brunched at Georgie Boys as planned. Georgie Boys was pretty busy when we got there but had saved us a table and we were immediately seated. Service was a little slow but the coffee flowed freely and the food was great as usual. Several 9.5 ratings were voiced.
include("/home/sunday/www/includes/bottom.php"); ?>