include("/home/sunday/www/includes/top.php"); ?>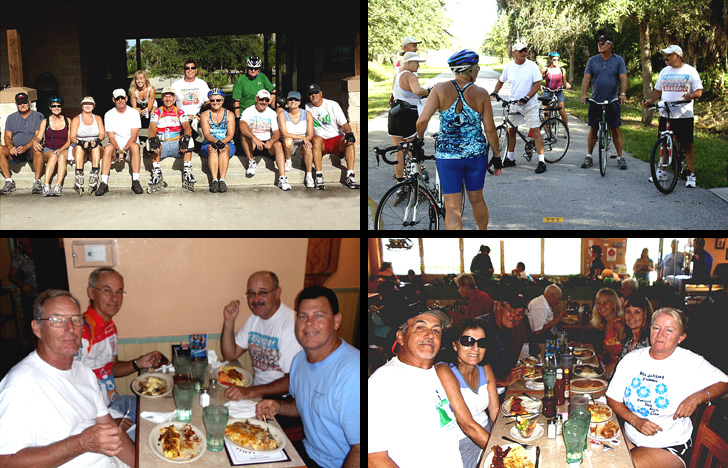 Upper Tampa Bay Trail
Another Beautiful Day in Paradise. It was in the 80s with sunny skies and a little NE breeze. Absentees Bill and Kathy H, Roger T, Doug W and Janice H came. We had one new blader - Cindy S a transplant from Arizona. Welcome All !! We did miss Bruce & Dee today as they were on vacation. We did the regular route with two groups. One group did most of the trail with about 14 miles. The other group did about 11 miles. We had 8 bicyclists and 4 bladers.
We Brunched at the Garden Grille as planned. They were pretty busy as it was Father's Day but we got right in and ended up at 2 different tables. Service was a little hectic but the food was good as usual. Ratings ran from 9.0 to 9.75 with an average of 9.5 It took about an hour to get in and out.
Thanks to Rick P for doing the pictures and write up.
include("/home/sunday/www/includes/bottom.php"); ?>