include("/home/sunday/www/includes/top.php"); ?>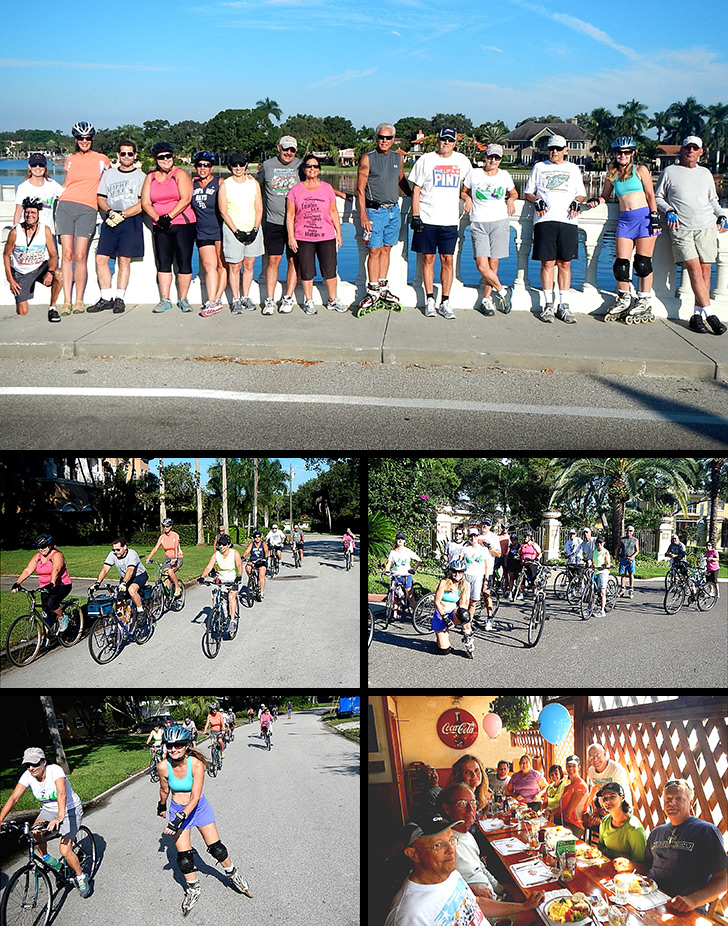 12th Ave NE & Northshore Dr.
Another Beautiful Day in Paradise. Skaters/Bicyclers Dorey Anne, Bruce M, Julie K, Dimitri F, Karen T, Patrice H, Peggy E, Rob & Amy H, Jim H, Rick P, Ginny S, Steve G, Kim F and Roy H came. Welcome all. The day started out in the 60s giving one the feeling Fall is right around the corner. We did the Snell Isle-Shore Acres route. Kim added to the route by taking us on a few extra neighborhoods along the way. All together we did about 13 miles. There were 13 bicyclists and 2 skaters.
We Brunched at Harvey's as planned. I forgot to bring Harvey's phone number but Amy saved the day by calling Harvey's and making our reservation. We got right in and seated at a long table they put together for us. Paula C got to the skate late and missed us for the skate but joined us for Brunch. Service was good as we got in and out within an hour. The coffee flowed freely with Dimitri's help. Rob rated his Brunch a 9.5 and several others agreed.
include("/home/sunday/www/includes/bottom.php"); ?>